Meet our expert Stockport dental team
All our dentists are registered with the General Dental Council (GDC) and our practice is regulated and regularly monitored by the Care Quality Commission (CQC), so you can rest assured you're in safe hands with our dedicated and highly experienced team.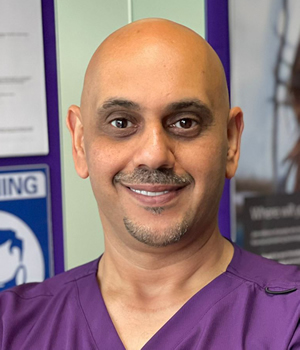 Dr Talal Khalil, PhD Principal
Hi, my name is Talal. Let me take this opportunity to introduce myself and provide you with some information about my professional background. I graduated in general dentistry from Safarik University in Slovakia in 2002. I started my career as a dentist working at the Louis Pasteur Faculty Hospital where I gained extensive experience in restorative and aesthetic dentistry.
My interest in oral surgery and associated academic work grew whilst working with eminent dentists and oral surgeons at the faculty teaching hospital. I completed my PhD degree in Precancerous Diseases in Oral Cavity in 2010.
I keep my knowledge and skills up to date by working alongside highly experienced and skilful professionals and attending courses and workshops to familiarise myself with the latest procedures and techniques in dentistry and aesthetic procedures.
I have huge experience in treating children. Over the years, I have learnt techniques and communication skills that allowed me to create a relaxed, comfortable environment to put younger children and anxious patients at ease whilst undergoing dental assessments and procedures.
Over the last 10 years, I have also gained considerable dental implant treatment experience and have an impressive 99% success rate, having helped hundreds of dental implant patients.
I would encourage you to ask for advice on facial aesthetic procedures freely. Aside from routine aesthetic procedures, I also offer emergency dentistry, root canal treatment, Hollywood smile, white fillings, non surgical anti-wrinkle injections and dermal fillers.
It is my goal and vision to provide you with a confident smile.
Please feel free to discuss your concerns and available treatment options in a relaxed and comfortable environment.
I'm looking forward to seeing you soon.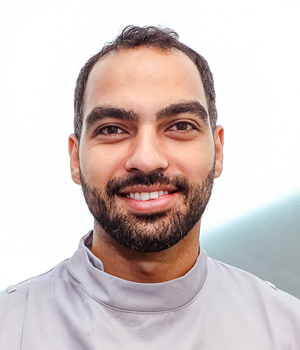 Dr Ahmed Tahboub - Implant Surgeon
BDS University of Manchester 2013
After completing my dental degree at The University of Manchester, I worked at Manchester dental hospital and the Manchester Royal Infirmary. This experience allowed me to further my training in complex restorative dentistry and oral-maxillofacial surgery. During this time, I was involved in surgical and dental reconstructions for patients who suffered from trauma or oral cancer. This is where I discovered my passion for dental implants and restorative dentistry.
I then followed to complete a postgraduate certificate in restorative dentistry and a certificate in Dental Implants. I furthered this by completing the exam for the membership of the Royal College of Surgeons (MJDF).
The attention to detail and perfectionism earn the confidence of our patients to deliver the best possible results. My ability to put you at ease and make your treatment comfortable makes me popular amongst nervous patients.
At Charisma, I offer simple and complex implant surgery from single implants to full mouth rehabilitation / same day teeth using dental implants. I also offer intravenous sedation for nervous patients.
When I'm not working, I enjoy spending time with my young children. I also play football and tennis.
If you have one or multiple teeth missing, come and discuss your options with me!
We asked Ahmed: if you could be anything other than a dentist, what would it be and why?
Ahmed said: "A pilot, so I travel the world!""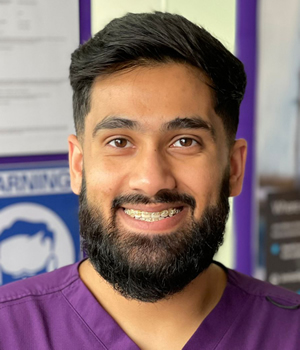 Dr Amir Ahmad - General dentist
BDS University of Liverpool 2018
I graduated with a BDS from the University of Liverpool and successfully completed my Foundation Training in Stockport. As a local boy, I chose to continue working in the South Manchester area. During my training, I was fortunate to win awards for restorative cases.
I am passionate about delivering high quality dental treatment whilst maintaining patient relaxation and comfort. I have completed numerous postgraduate courses to provide my patients with the treatment they require.
I have completed courses in aligner dentistry and teeth straightening, composite bonding, management of worn-down teeth and dentures. I am also undertaking a Postgraduate Diploma in Restorative and Aesthetic dentistry in 2021.
I'm always taken a keen interest in treating nervous and anxious patients, helping them build the confidence to come to a dental practice and complete treatments comfortably.
Outside of work, I enjoy playing and watching sports, eating great food, gardening and spending time with my family and friends.
We asked Amir: if there was one country you could relocate to, which country would it be and why?
Amir said: "Bosnia! Sun and good food, what more do you need?!"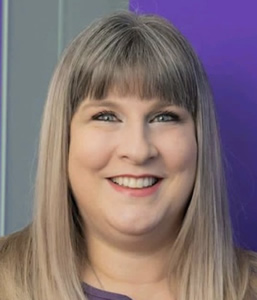 Terrie Buckley - Lead Dental Nurse
I am a new addition to the team at Charisma Clinic as a qualified dental nurse of 30 years, with a keen interest in dental implants. In the 30 years of working I have gained a variety of experience which includes Astra dental implant training, working as a treatment co-ordinator and ILS training to assist dentists with sedation patients.
Implant nursing is my passion, and I thoroughly enjoy seeing the patients through their dental journey. It is very satisfying to see the difference it can make to a person's life. I feel satisfaction and pride when patients leave with a smile.
I am a very respectful, calm person who can show empathy and compassion due to my many years of experience as a dental nurse. Patients have always been able to approach me and talk to me about any concerns or questions they have. Due to my compassionate and empathetic nature I can make them comfortable and reassure them. I believe that this is one of my biggest strengths.
Outside of work I enjoy spending time with my family, cooking, reading and socialising with friends.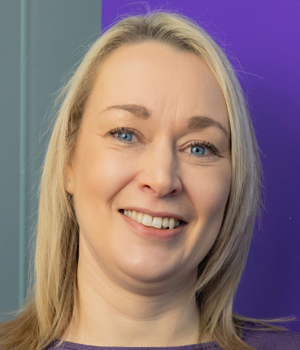 Heather Spencer - Dental nurse and receptionist
Heather has 26 years' experience in dentistry.
She has lots of knowledge and assists in practice compliance and loves to be part of the team helping things run smoothly.
Heather is empathetic and enjoys seeing nervous patients through their journey at Charisma.
In her free time she enjoys spending time with her family & cheering her youngest son at football.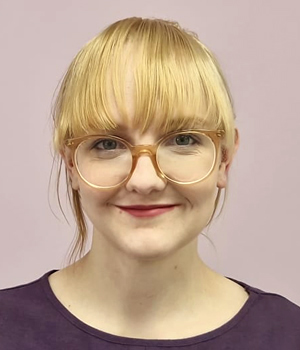 Leah Charmer - Trainee dental nurse
Leah is currently a trainee dental nurse with Smart Dental Academy.
Her background is in child development and early years education and she hopes to use these skills to help younger patient's enjoy their experience at the dentist.
Leah's interest in dentistry is with the patient's journey, and she loves seeing the smiles at the end of their treatment.
In her free time she enjoys watching films and learning languages. Leah is currently learning French and British Sign Language.
Our latest Charisma Clinic team review via Google
Charisma Clinic Reviewed by gail clarke on "Had the best experience! Great dental team all very welcoming. Will definitely be seeing the charisma team again, A big thank you to Jess for making me feel at ease ☺️"
Rating: 5