Meet our expert Stockport dental team
All our dentists are registered with the General Dental Council (GDC) and our practice is regulated and regularly monitored by the Care Quality Commission (CQC) so you can rest assured you're in safe hands with our dedicated and highly experienced team.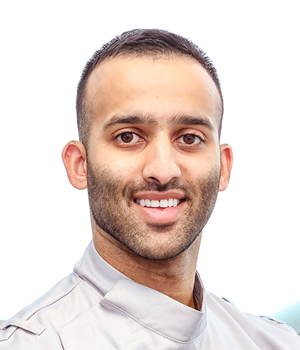 Dr. Rohan Sahdev - Clinical Director, Cosmetic Specialist
BSc (Hons) Liverpool, BDS, MJDF RCS Eng
Graduating from the University of Liverpool with degrees in both Dentistry and Biochemistry I have continued to progress and excel in the provision of Cosmetic Dentistry.
I have a special interest in the provision of short term brace systems and composite work. I have also taken several advanced courses to hone and develop my skills.
As part of my commitment to continued professional development, I have carried out extensive dental research which is published in various medical journals as well as becoming an accredited member of the Royal College of Surgeons.
From subtle changes to full smile makeovers, I take great pride in providing bespoke treatment plans for every patient with the aim of improving smiles and restoring confidence.
Using the latest, minimally invasive techniques, I seek to create long lasting results and harmonious smiles and aesthetics that are synergistic with the patient as a whole.
I have also completed extensive training in the provision of injectables such as dermal fillers and anti-wrinkle treatments enabling myself to further enhance the patient journey through the provision of wide-ranging aesthetic treatments. With a strong focus on treatments which enhance the face as a whole.
I can proudly say I have been able to successfully provide truly life changing treatments to patients with the array of desired outcomes.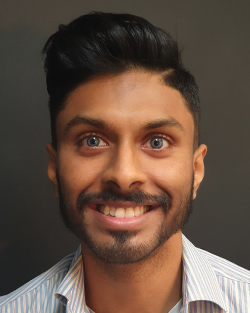 Dr. Abhinay Settipalli - Cosmetic Dentist, Aesthetic Doctor
BChD (Leeds), Masters program in fixed prosthodontics with Mauro Fradeani (ACE Institute, Italy)
Experience
Dentist. Main interest and training in cosmetic dentistry.
Aesthetic doctor. Main interest in full facial analysis and injectable intervention.
Your training background
Dentistry at Leeds uni.
Masters program in 'Aesthetic and functional analysis with full rehabilitation' at ACE Institute, Italy under the world renowned Mauro Fradeani.
Trained in aesthetics all around the UK after dentistry.
Learning from top doctors and dentists from around the world means the patients get the eyes of all of their experience and teaching combined for the best possible outcomes.
Area of dentistry - Your speciality/knowledge/skills
Cosmetic dentistry from single tooth to full mouth rehabilitation, smile design, multidisciplinary treatment involving dentistry and medicine together.
Being highly trained in both dentistry and facial aesthetics = advanced perspective that allows me to see how one influences the other and treat in the most efficient way. E.g., not enough teeth on show in the smile may mean non-surgical facelift in one appointment instead of prosthodontic work to artificially increase tooth length which may affect speech patterns.
Lecture in / teach cosmetic medicine around the UK to other doctors, dentists and nurses. Trained delegates internationally too.
Will be teaching undergraduate dental students in cosmetic dentistry in the near future.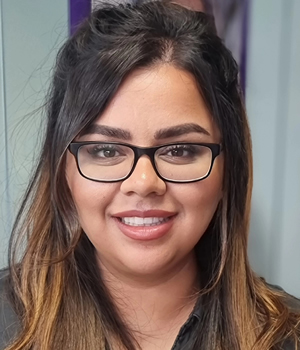 Mrs Khadija Adam - Practice Manager
NVQ L3 Dental Nursing & VRQ L3 Dental Nursing City & Guilds
Working in the Dental field for 10 years I have gained vast experience with a variety of patients, practices and their individual needs.
I began my journey as a trainee dental nurse, soon qualified and aimed to progress further. I took on the role of lead nurse and a year later started my journey into management.
As a Practice Manager I am devoted to providing excellent patient care.
My role entails looking after the day to day running of the practice, the team and aiming for patient satisfaction. I thrive a great deal on ensuring every patient is left smiling.
I am always at the practice available for a chat, whether it be advice on treatment, just a quick natter or even a catch up!
I look forward to seeing you soon :)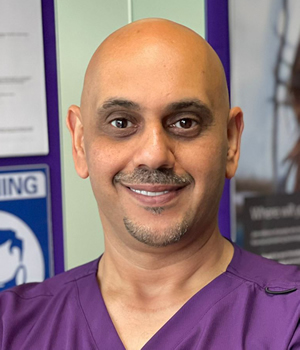 Dr. Talal Khalil, PhD Principal
Hi, let me take this opportunity to introduce myself and provide you with some information about my professional background. My name is Talal and I graduated in general dentistry from Safarik University in Slovakia in 2002. I started my career as a dentist working at the Louis Pasteur Faculty Hospital where I gained extensive experience in restorative and aesthetic dentistry.
My interest in oral surgery and associated academic work grew whilst working with eminent dentists and oral surgeons at the faculty teaching hospital. I completed my PhD degree in Precancerous Diseases in Oral Cavity in 2010.
I continue to keep my knowledge and skills up to date by working alongside highly experienced and skilful professionals and attending courses and workshops to familiarise myself with latest procedures and techniques in dentistry and aesthetic procedures.
I have huge experience in treating children and over the years, I have learnt techniques, communication skills and creating relaxed comfortable environment to put younger children and anxious patients at ease whilst undergoing dental assessments and procedures.
Over the last 10 years I have also gained considerable dental implant treatment experience and have an impressive 99% success rate having helped hundreds of dental implant patients.
I would encourage you to freely ask for advice on facial aesthetic procedures. Beside routine aesthetic procedures, I also offer root canal treatment, Hollywood smile, white filling, non surgical anti-wrinkle injections (Wrinkle treatment Botox®) and dermal fillers.
It is my goal and vision to provide you with a confident smile.
Please feel free to discuss your concerns and available treatment options in a relaxed and comfortable environment.
Looking forward to see you soon.
Charisma Clinic Dental Team Review from Google My Business
Charisma Clinic Reviewed by gail clarke on "This dental practice is by far the best I have ever been to. The team are so warming and welcoming and make you feel right at home. The quality of service you receive from all of the staff - the owner (Talal), the manager (Khadija) the dentists (I had Rohan), nurses, and receptionist (Irene), is up there with some of the best service I have ever received.

The practice is also very modern and updated and you can see a lot of money and effort has gone into it. I've recommended this practice to all of my friends and family.

If you are looking for a new practice, then look no further!!!"
Rating: 5