Invisalign Stockport - Teeth Straightening Experts
If you're looking for affordable and expert Invisalign treatment in Stockport then our friendly, state-of-the-art teeth straightening clinic can help.
Our expert teeth straightening team includes our highly experienced principal dentist, Dr. Talal Khalil (GDC No: 205679), who has helped improve the smiles for hundreds of patients from all parts of Manchester, Stockport and Cheshire.
All our dentists and hygienists are registered with the General Dental Council (GDC) and our practice is regulated and regularly monitored by the Care Quality Commission (CQC) so you can rest assured you're in safe hands with our orthodontic team.
Straighten your teeth with removable and invisible braces.
Feeling self-conscious about your smile and worried that braces will only add to your embarrassment?
Forget about fixed braces, wires and uncomfortable aligners and try Invisalign, which straightens teeth with discreet removable aligners, custom-made for the perfect fit. Developed to reduce the impact on patients' day-to-day lives, Invisalign gently repositions your teeth without anyone knowing, fixing overbites, underbites, crooked teeth and gap teeth among other dental concerns, in a safe and efficient manner.
Because they're also removable, patients can eat and drink whatever they want, whenever they want to, instead of having to adhere to a strict diet that can cause more frustration than good.
Enhancing and transforming your smile, Invisalign can give you the teeth you have always wanted, allowing you to smile with confidence and self-assurance.
Invisalign Patient Suitability
Approximately 90% of orthodontic cases can be successfully treated with Invisalign, so it's very likely that you are suitable. Treatable cases include:
Crowded Teeth: Teeth that bunch up, overlap and twist, because you don't have enough room in your mouth to fit all of your teeth in. This can make it hard to brush your teeth and floss them, allowing plaque, tartar and bacteria to build up, damaging your oral health.
Overbite: This is where your upper teeth overlap with your lower front teeth, wearing down your jaw. It's normal to have a little overbite, but if you've been told you have a deep bite, then it's worth correcting.
Underbite: If you close your mouth and your lower front teeth are in front of your upper teeth, then you have an underbite. This can make it difficult to chew properly or speak clearly, and potentially cause your teeth to wear down more quickly.
Crossbite: If you close your mouth and some of your upper teeth rest inside your lower teeth, then you have a crossbite. Unfortunately, this can cause wear and tear of your teeth ('chipping') and make your gums recede. This can lead to discomfort, painful gum issues, and even bone loss.
Gap Teeth: Having extra space between two or more of your teeth can create small pockets between your teeth and gums where food can get stuck and plaque can build up. This can leave your gums tender, sore and even lead to gum disease.
Open Bite: This is where you close your mouth and your upper and lower teeth don't touch, making it hard to chew or difficult to bite into food such as apples and carrots.
Invisalign can also be used to help children develop their jaws and arches, as well as fix any pre-existing conditions that may, overtime, get worse.
Your Invisalign Consultation
During your consultation, we'll go through your dental issues and concerns, and show you how Invisalign can correct them. An initial examination will be required to assess your jaw, teeth and their structure.
Step 1: Using Invisalign's iTero Element scanner®, we take an accurate 3D image of your teeth.
Step 2: We then send these images off to Invisalign, who create your custom-made aligners for you.
Step 3: Using ClinCheck® technology, we can show you a representation of how your teeth should look once the treatment is complete, in approximately 12 months time. You can also see how your smile will change throughout your treatment.
To help keep the cost of this treatment as affordable as possible, we also offer 12 months 0% Interest Free Credit (Terms apply). Please see our fees page to see our latest prices and offers.
The Invisalign Treatment Process
After being custom-made, you will receive a set of aligners to wear every day, which you'll need to do so for up to 22 hours per day, only to be removed for eating and a good clean. These aligners will make slight adjustments to teeth positioning, and after every 2 weeks, will be swapped out for the next one in the set, perfectly fitting the new and improved position.
Because they are so easy to remove and refit, this treatment doesn't require constant trips to the dentist, making it a less taxing one too.
When you reach the end of your treatment, we will give you retainers to stop your teeth from reverting back to their old position, and to keep them straight for the rest of your life. Treatment time length depends on the severity of your case. 12 months is a benchmark, though some patients require 18 months of Invisalign care.
The Benefits of Invisalign
Unlike traditional metal braces with brackets and wires, Invisalign is virtually invisible and therefore, unnoticeable.
Invisalign works to keep the right amount of pressure on the teeth without the need for tightening, meaning you won't have to visit us quite as often. This also involves less risk, because the force
They are removable, so you can easily take them out for eating, drinking and when you brush your teeth.
Because they are custom-made for your teeth, they fit perfectly, are comfortable to wear, and won't cause irritation like other braces do.
Made of SmartTrack® material, Invisalign is easy to clean and maintain, and allows continuation of good oral health. As you may know, metal braces can leave marks on your teeth, remove enamel and sometimes even lead to decay. In contrast, Invisalign doesn't involve adhesive or metal, so this is not an issue.
We can show you how your teeth are improving over time, so that you can see the positive effect that the treatment is having.
Quickly straightens teeth as a single treatment, or is a good prerequisite for major aesthetic or restorative treatments.
Much clinic research has proven its effectiveness, high patient satisfaction rate and overall advantage over traditional braces.
Invisalign Prices
We are confident that our Invisalign pricing offers fantastic value for money compared to the cost of other Invisalign treatments in and around Stockport. To see our latest prices and offers please see our treatment fees page.
12 Months 0% Interest FREE Credit Available
Call 0161 483 5433 for more info
Invisalign Treatment Review from Google My Business
Invisalign braces Reviewed by Esther Alty on "I had my top & bottom teeth straightened here. All of the staff are wonderful, very friendly & supportive throughout my treatment. So happy with the end result. I would definitely recommend."
Rating: 5

Invisalign Before and After Case Studies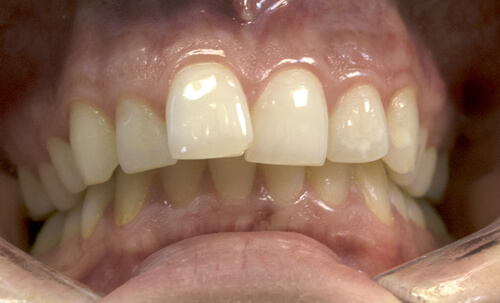 Patient complained of upper tooth sticking out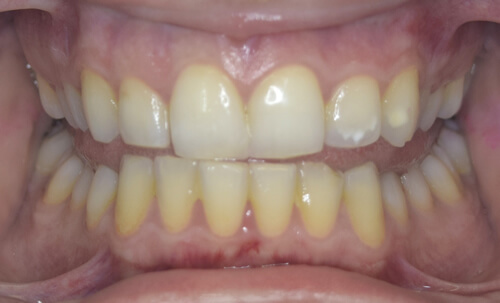 This is the result after 12 weeks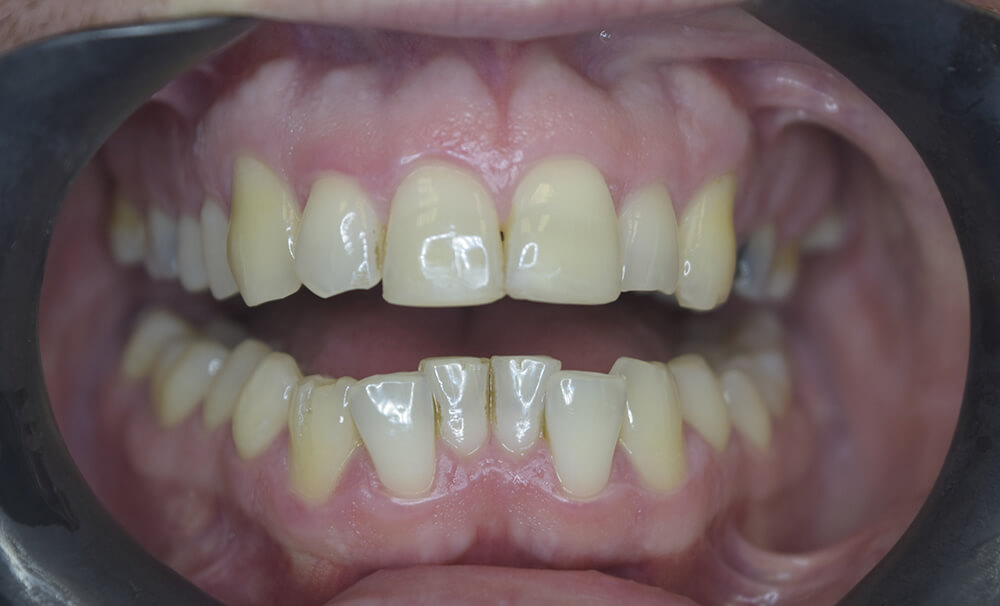 Male patient before teeth straightening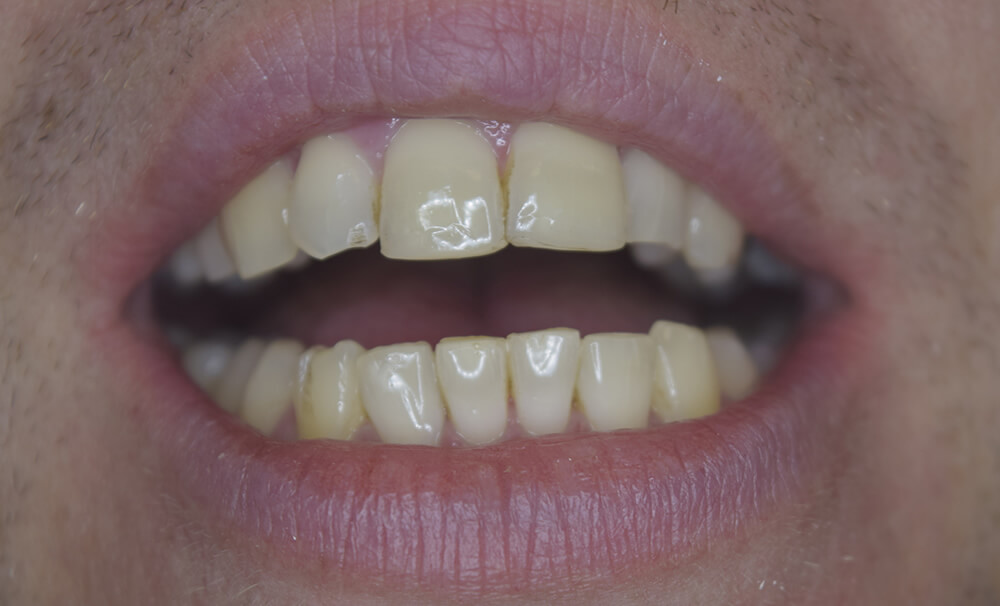 Male patient after teeth straightening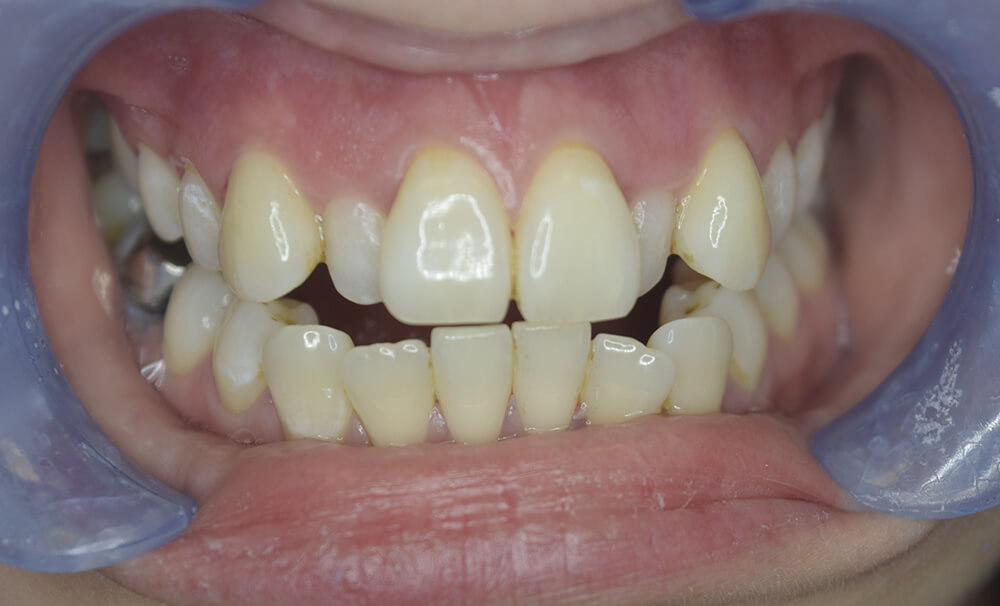 Female patient before teeth straightening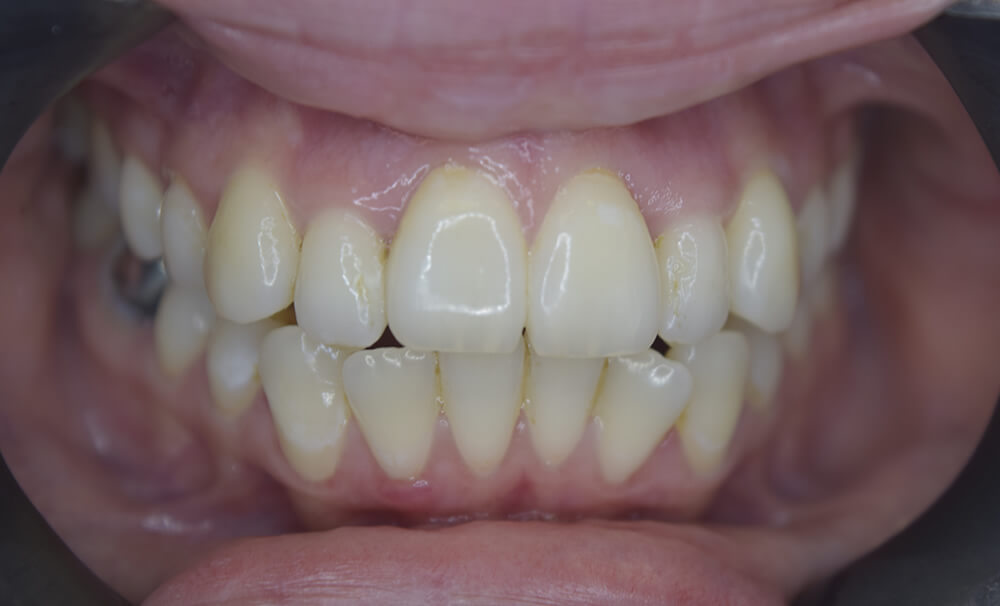 Female patient after teeth straightening