Meet our dentistry expert Dr. Talal Khalil, PhD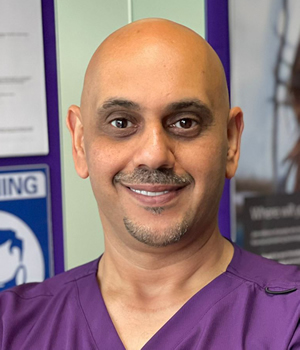 Hi, let me take this opportunity to introduce myself and provide you with some information about my professional background. My name is Dr. Talal Khalil (GDC No: 205679) and I graduated in General dentistry from Safarik University in Slovakia in 2002.
I started my career as a dentist working at the Louis Pasteur Faculty Hospital where I gained extensive experience in restorative and aesthetic dentistry. My interest in oral surgery and associated academic work grew whilst working with eminent dentists and oral surgeons at the faculty teaching hospital.
I continue to keep my knowledge and skills up to date by working alongside highly experienced and skilful professionals and attending courses and workshops to familiarise myself with latest procedures and techniques in dentistry and aesthetic procedures.
Dr Talal has extensive fillings and wisdom teeth repair experience. Over the years he has learnt techniques, communication skills to help create a relaxed and comfortable environment.
Tooth cavities can now be treated with a natural looking coloured filling
Nervous about having a filling?
If you're nervous or afraid of going to the dentist for a filling, you can benefit from the skills and experience of Dr. Talal. Dr. Talal has considerable experience at helping nervous patients overcome their dental phobias (such as having fillings) and will ensure the treatment is as painless as possible.
Get natural looking fillings
Many people have teeth repaired and protected from further decay with mercury based fillings known as amalgam or silver fillings. These are still used today but there is an affordable option available if you are conscious about your smile.
Silver fillings can look unsightly when you laugh so why not replace your metal fillings with a natural colour that matches the rest of your teeth.
White fillings are a composite resin and the material is just as strong as a normal tooth filling. The resin is available in different grades of colour so it can match the colour of your natural teeth.
It can also be used to reshape a chipped tooth. The treatment takes slightly longer than fitting a metal filling but it will leave you with a more natural looking smile.
So if you want to replace old worn out silver fillings or you have a new tooth cavity, then contact Charisma Clinic today.
Competitive treatment prices
To help keep this essential treatment as affordable as possible we ensure our prices are extremely competitive compared to other highly experienced dentists in and around Stockport.
Our prices therefore start from just £25 for a small filling. Please see our fees page for the latest filling prices and special offers.
Examples of our white filling treatments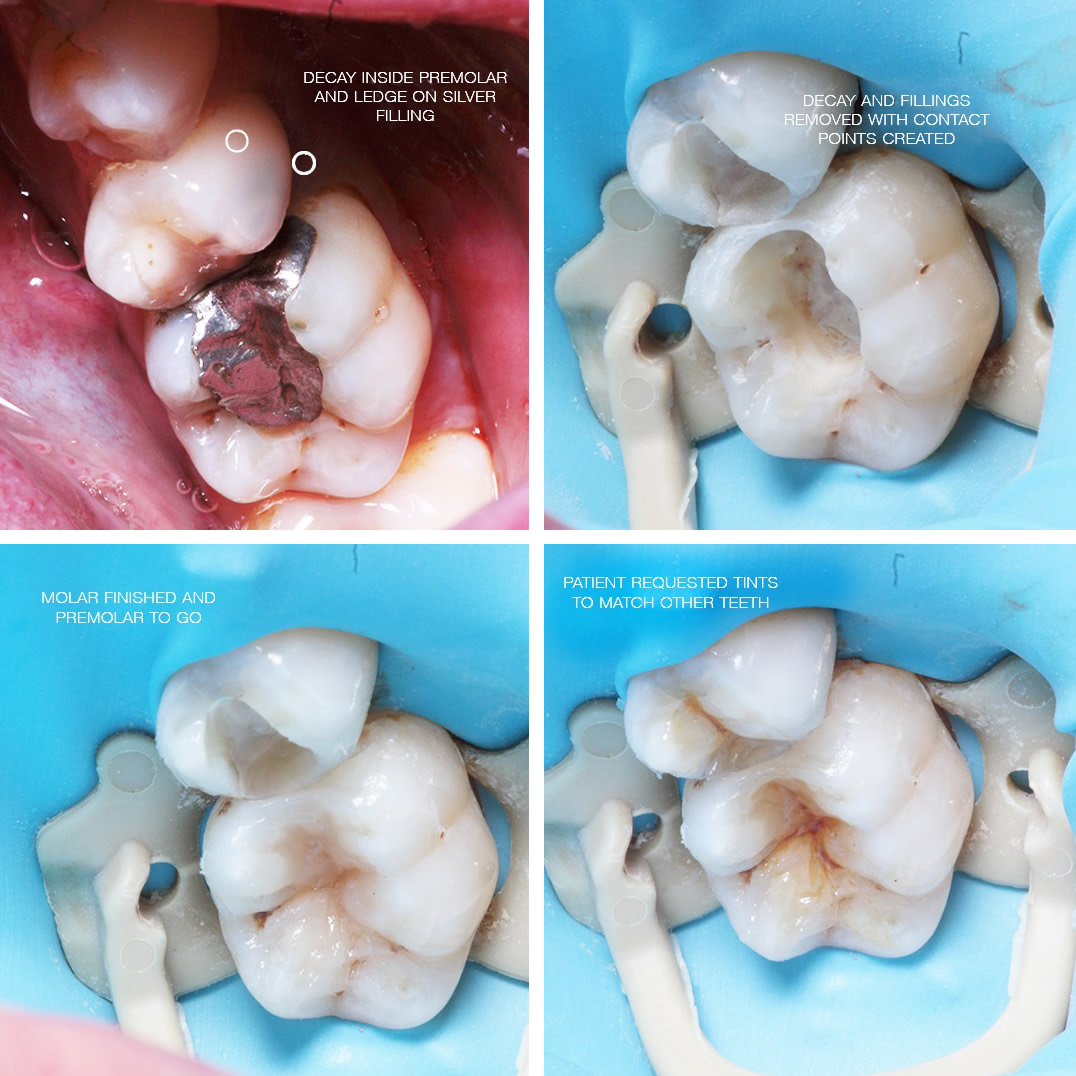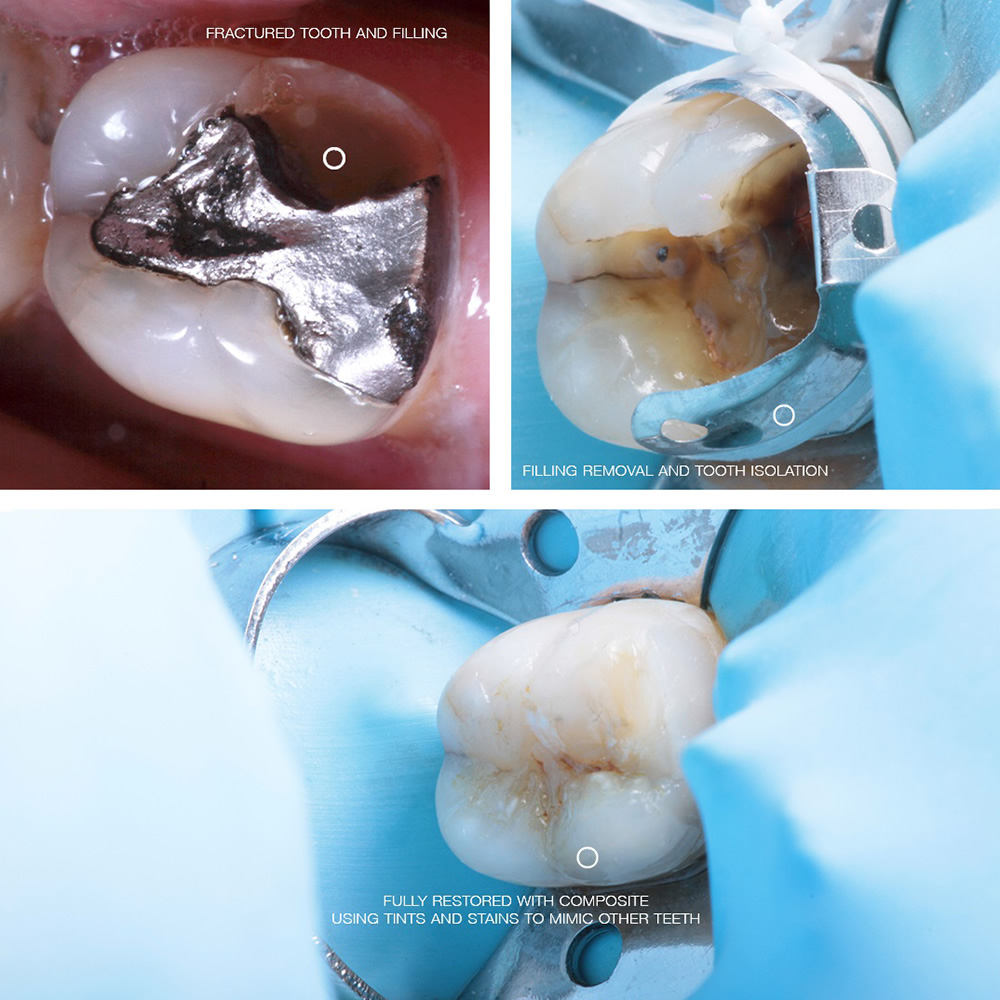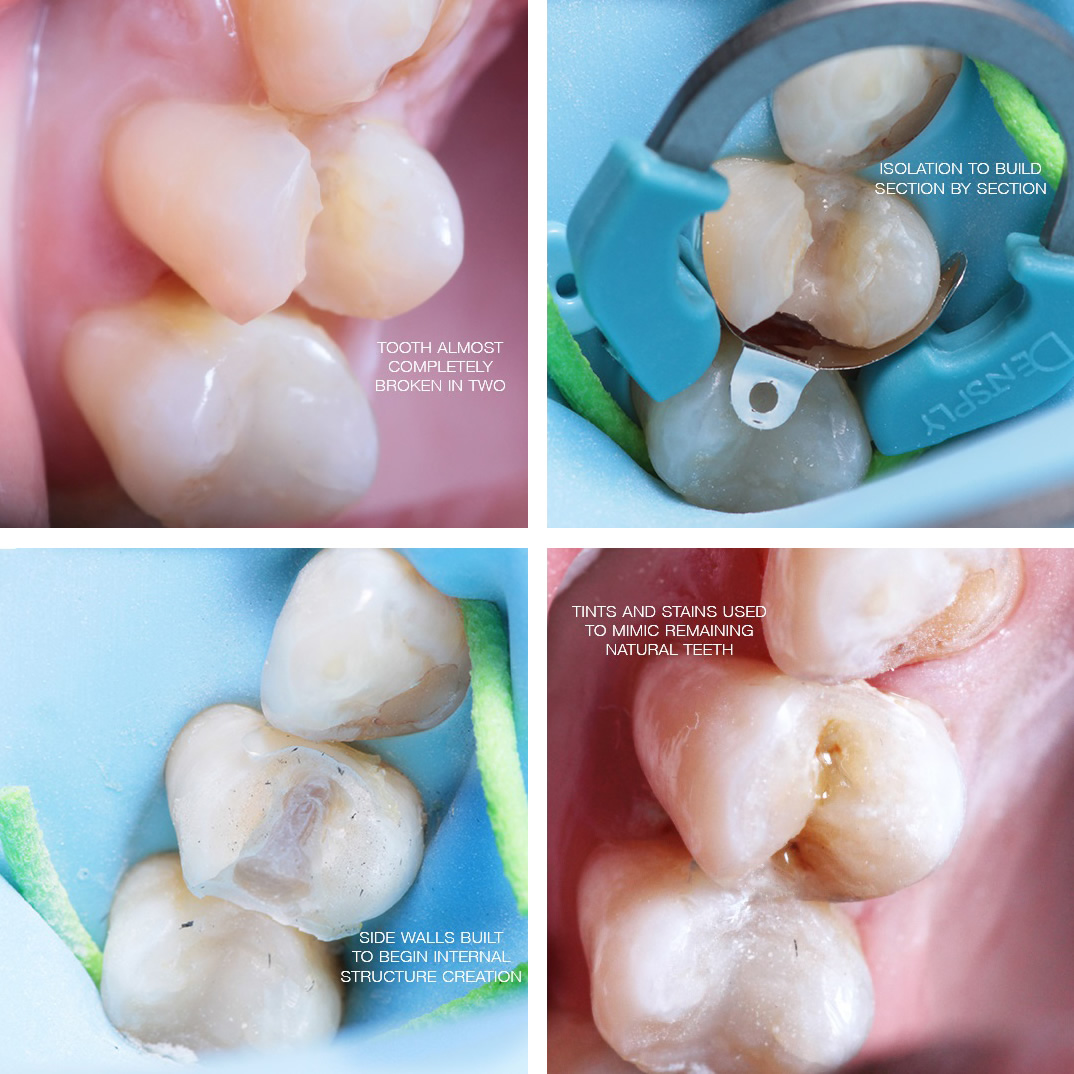 Our latest tooth filling treatment review via Google Business
White fillings Reviewed by Khalida Begum on "I visited charisma clinic to be treated by Dr Liv, who replaced my old Amalgam filling with composite for a more aesthetically pleasing look. I'm really pleased with the results achieved. From going to an eye sore to not even being able to notice it's a filling!

I was made to feel comfortable from start to finish. I would recommend Dr Liv to anyone wanting to transform their smile or general dentistry."
Rating: 5