Veneers cost in Cheshire
If you're looking for stunning, yet afforable veneers in Cheshire we can help. We have ensured our veneer prices are extremely competitive compared to other dentists in Stockport and Cheshire.
Our veneer prices start from £650 and we also include a 0% interest free credit option.
The cost of veneers in Cheshire varies considerably depending on the material used and complexity of the case, but you can expect to spend from £550 to £900 per tooth.
24 Months 0% Interest FREE credit available,
Call 0161 483 5433 for further info
Meet the our dental veneers expert Dr. Talal Khalil, PhD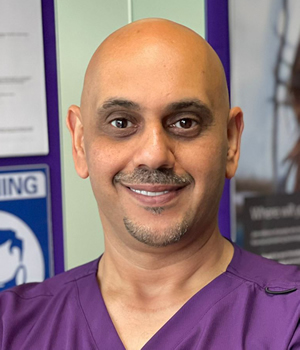 Hi, let me take this opportunity to introduce myself and provide you with some information about my professional background. My name is Talal and I graduated in General dentistry from Safarik University in Slovakia in 2002.
I started my career as a dentist working at the Louis Pasteur Faculty Hospital where I gained extensive experience in restorative and aesthetic dentistry. My interest in oral surgery and associated academic work grew whilst working with eminent dentists and oral surgeons at the faculty teaching hospital.


I continue to keep my knowledge and skills up to date by working alongside highly experienced and skilful professionals and attending courses and workshops to familiarise myself with latest procedures and techniques in dentistry and aesthetic procedures.
It is my goal and vision to provide you with a confident smile.
The perfect smile achieved quickly and effectively with porcelain veneers.
Very few people are gifted with a perfect natural smile and straight teeth. Dental veneers are a superb cosmetic dental treatment which can completely transform the way you look and it is a popular choice for patients wishing to have that dream smile.
The veneers are thin sheets of porcelain that are bonded to the front of the tooth and then finely shaped to eliminate any defects.
At Charisma Clinic our dental team are highly skilled to carry out the most intricate dental procedures. This includes smile design and creating the smile of your dreams.
Consultations and the right preparation is required before application of dental veneers but once the smile makeover is complete, veneers will last for a long time and will give the appearance of natural looking teeth.