Dental Veneers in Stockport
If you need a trusted dental veneers expert in Stockport then our highly experienced team can help - we offer first class service and excellent results.
Our dentists are registered with the General Dental Council (GDC) and our clinic is regulated and monitored by the Care Quality Commission (CQC) so you can rest assured you are in safe hands with our expert team.
The perfect smile achieved quickly and effectively with porcelain veneers.
Very few people are gifted with a perfect natural smile and straight teeth. Dental veneers are a superb cosmetic dental treatment which can completely transform the way you look and it is a popular choice for patients wishing to have that dream smile. The veneers are thin sheets of porcelain that are bonded to the front of the tooth and then finely shaped to eliminate any defects.
The benefits of porcelain veneers
The main advantages of porcelain veneers include:
Simple treatment compared to other alternatives such as crowns. Anesthesia may not be required.
Stain resistant
They look completely natural - no-one should notice you have them
You can choose the colour / shading of the veneer
Help protect gum tissue from decay
Long lasting - should last over 10 years if well cared for
Can help solve cosmetic dental issues such as gaps, misshapen teeth or stained teeth.
Easy to look after - just like your natural teeth you should brush twice a day and floss daily
Cost of veneers in Cheshire
The cost of veneers in Cheshire can vary considerably depending on the material used and complexity of the case, however you can expect to spend between £550 and £900 per tooth.
To make the veneers treatment as affordable as possible, we have ensured our porcelain veneer prices are extremely competitive compared to other dentists in Stockport and Cheshire. As a result our porcelain veneer prices start from £600.
At Charisma Clinic our dental team are highly skilled to carry out the most intricate dental procedures. This includes smile design and creating the smile of your dreams.
Consultations and the right preparation is required before application of dental veneers but once the smile makeover is complete, veneers will last for a long time and will give the appearance of natural looking teeth.
Case Study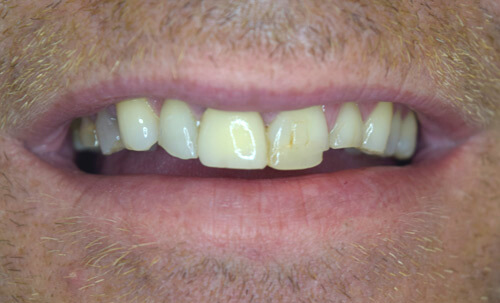 Patient needed a crown & veneers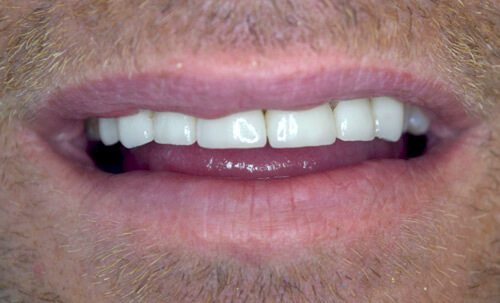 This is the result after treatment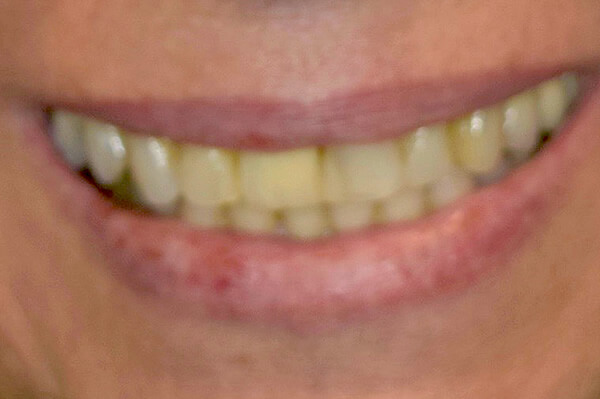 Before Smile Makeover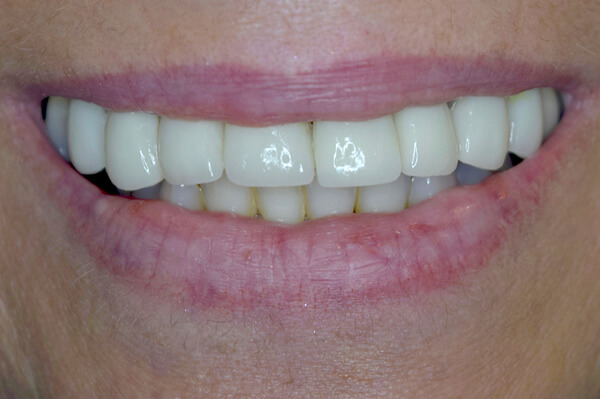 After Smile Makeover with Veneers
Cosmetic Dentistry