Botulinum toxin injections in Stockport
Refresh and enhance your natural look and bring back that self confidence with younger looking skin without having to resort to surgical procedure.
What is botulinum toxin?
Botulinum toxin a drug made from a neurotoxin produced by the bacterium Clostridium botulinum. The treatment works by blocking the nerve signals to the affected muscles around the injection site. The muscles become more relaxed and their activity is reduced, in turn reducing the effects on the skin such as lines.
Are botulinum toxin injections safe?
It is completely safe if administered properly and you can stop at any time without any lasting effects. All of our team are medical professionals who are highly qualified to carry out injections. The benefit of having the wrinkles on your face treated by dentists is that they have a thorough knowledge and understanding of the facial anatomy and can perform this delicate work in a precise manner. The most common minor side effects are tenderness or mild bruising around the injection site. In a very small percentage of cases there may be a complication called ptosis or drooping of the eyelid which may last a few weeks.
What areas can be treated?
Treatments for wrinkle reduction are available for both men and women and help to smooth out creases in the skin such as vertical frown lines, horizontal forehead creases, eyebrow lift, crow's feet, bunny lines, vertical lip lines, depressed lip corners, pebble chin and vertical neck bands. If you're bothered about lines around the mouth (nasolabial lines) and or want your lips fuller then we can treat this with dermal fillers.
How old do I have to be to have botulinum toxin injections?
There is no specific age when it's best to start treatment for your wrinkles as everyone ages differently and feels differently about how well they are ageing. The most common treatments at each age are below:
20s – Preventative to stop wrinkles occurring
30s – When the first lines start to set in
40s – Before the lines are deeply imprinted
50/60s – To take the edge off deeper wrinkles
How long do anti wrinkle injections last?
Usually between 3-6 months but this depends on the number of previous treatments, the treatment area and the individual's response. The effects can usually be seen within 10-14 days.
How much do botulinum toxin injections cost?
Injections cost from £199 for one area. The usual areas we treat are vertical frown lines, crows feet and horizontal forehead lines so our prices reflect this. If you're only concerned about your crows feet then just go for one area but if you want an overall younger looking wrinkle free face then choose three treatment areas. All treatments include FREE top up after 2 weeks.
1 treatment area £155
2 treatment areas £205
3 treatments areas £255
Wrinkle injection before and after photos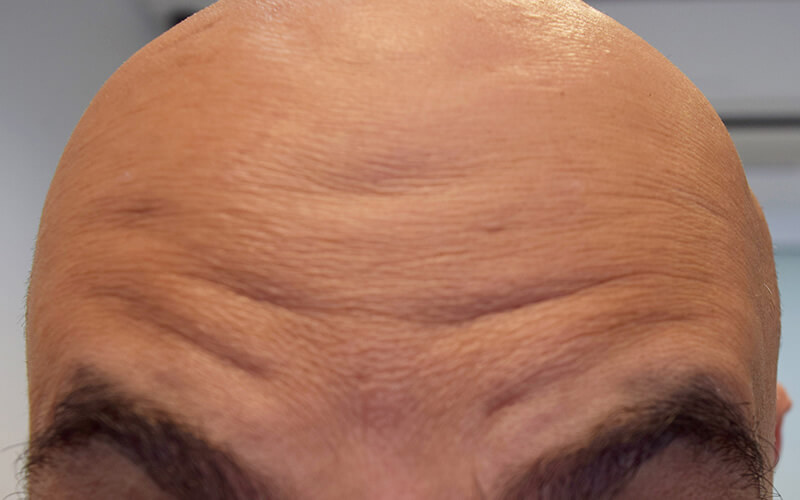 Forehead wrinkles before treatment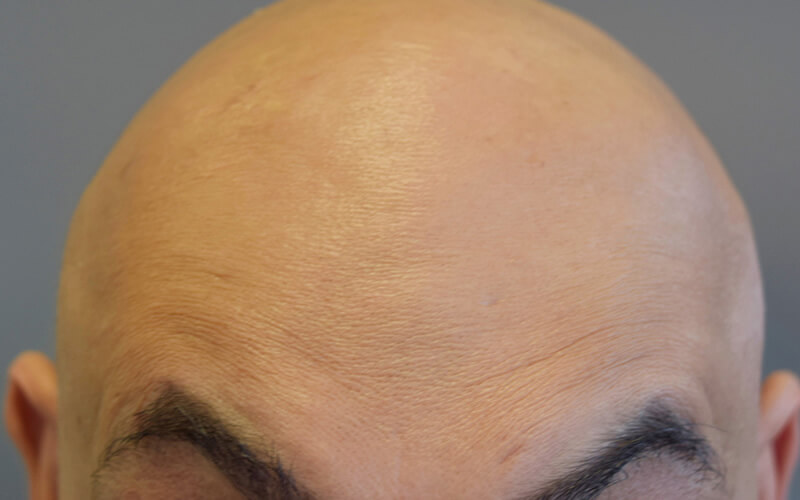 Forehead wrinkles after treatment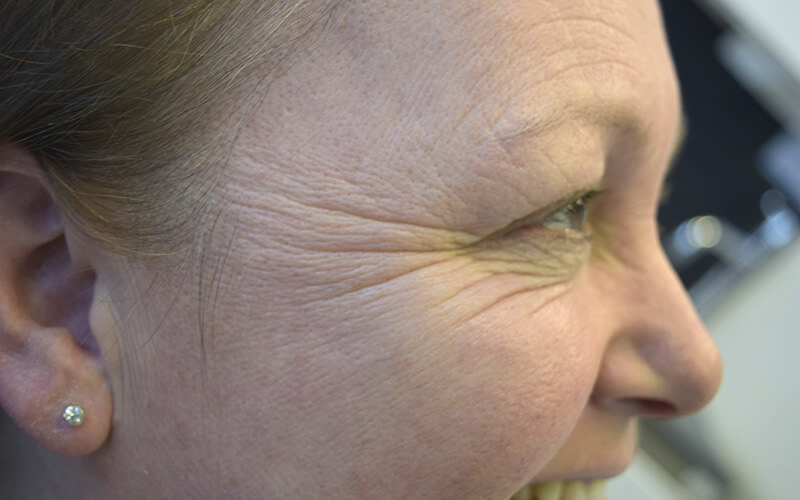 Crow's feet before treatment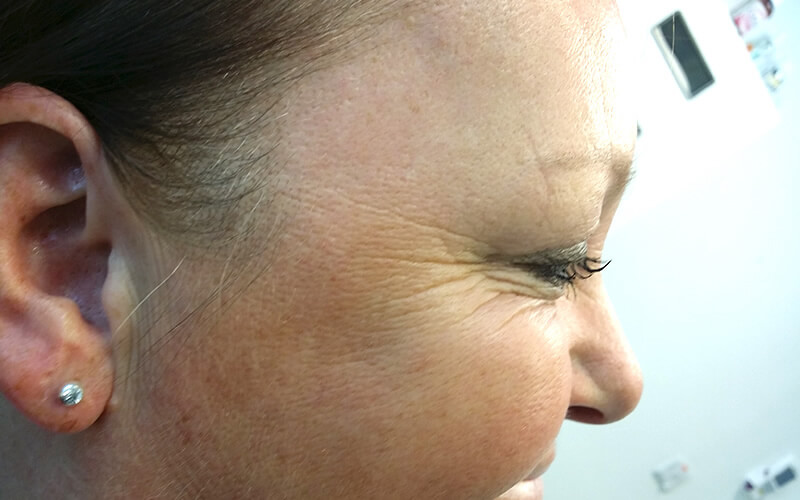 Crow's feet after treatment
Why choose Charisma Skin Clinic
Discreet and confidential service
We listen to you, find out the results you want and then tailor your treatment plan to achieve these results
Short waiting times due to the way we manage our appointments
Easy, hassle free booking (simply request a free consultation and we'll contact you straight away)
No hidden fees
Relaxed environment with sofas and free hot drinks
All treatments in-house
Free Parking
Anti wrinkle injections testimonial
If you have any specific questions please about reducing and preventing your facial wrinkles, please call us on
0161 483 5433
on
email us
.
Facial Aesthetics