Teeth Straightening in Stockport
You can now straighten your teeth with removable and invisible braces.
Do you feel self conscious about your smile? At Charisma Clinic we can help straighten crooked teeth or remove small gaps in your smile with virtually invisible braces. There are now a number of teeth straightening systems available which can help you achieve that wonderful smile without having to have traditional braces fitted.
One of the best known teeth straightening brands is Invislaign, which is coming to Charisma Clinic. Be one of the first to book your consultation for Invisalign treatment. The price for a single arch procedure is only £1,800 and both arches is £3,000. Fill out the enquiry form today for more information.

Charisma Clinic is rated 5 out of 5 based on 29 reviews with Google.
Teeth Straightening Offer
12 months FREE aftercare with teeth straightening - save £200*
Call 0161 483 5433 today to book your consultation or fill in the form below.
*£200 FREE aftercare includes: Full dental check-up including x-rays and scale and polish for 2 visits (6 months apart)
Clear braces can align your teeth in less than a year and they enable you to smile and talk without you having to be conscious about hiding your teeth. Invisible braces are also removable and there are no fixed brackets or wires so you can eat properly and maintain your oral health without being on a restricted diet.
Benefits of teeth straightening
Great results using just one appliance
A winning straight smile at a low cost
Brace can be removed and inserted as easily as a retainer
Quickly straightens teeth either as a standalone treatment or before aesthetic or restorative treatment
Most orthodontic cases completed in 6-18 weeks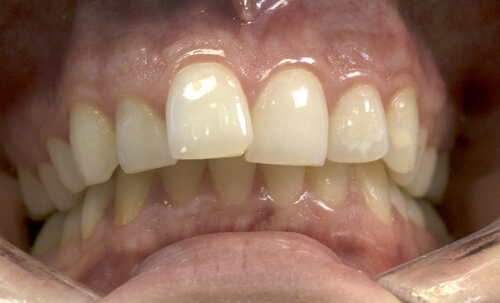 Patient complained of upper tooth sticking out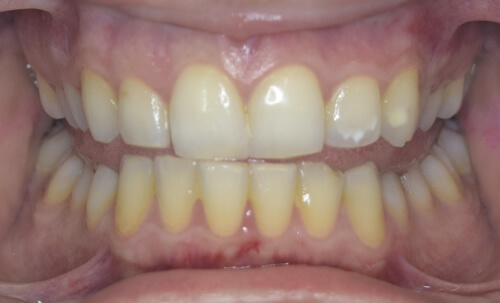 This is the result after 12 weeks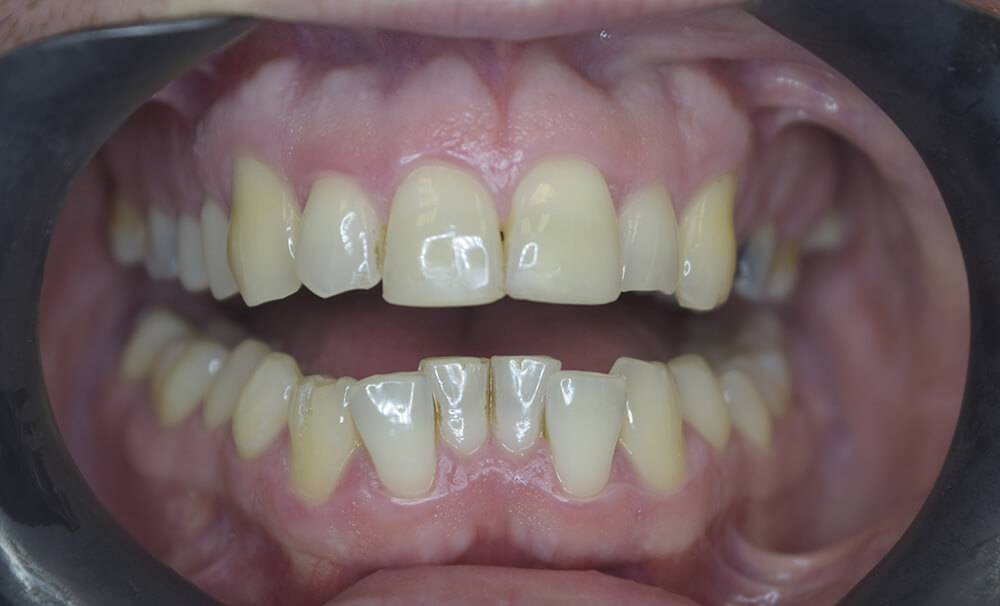 Male patient before teeth straightening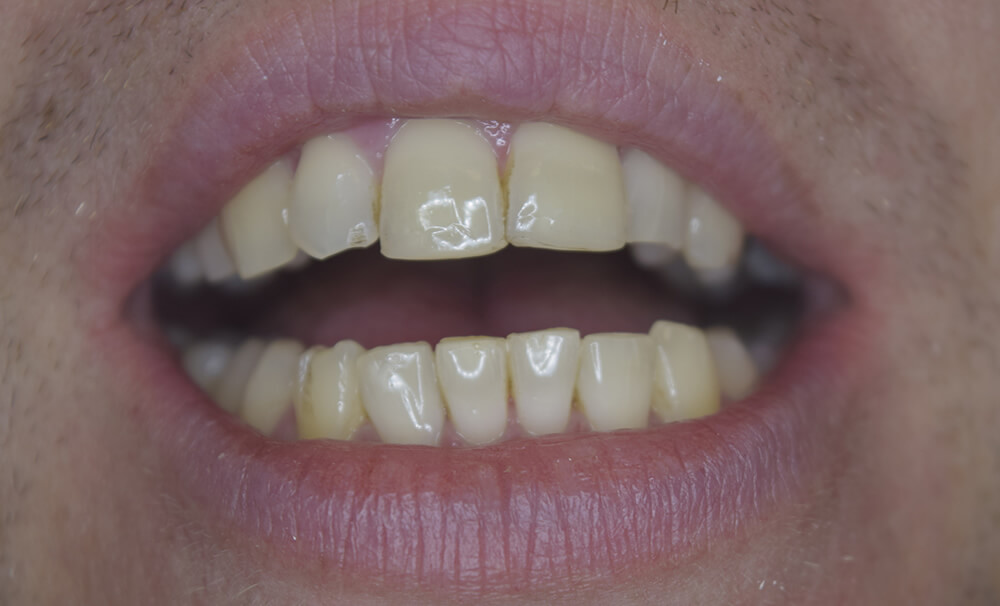 Male patient after teeth straightening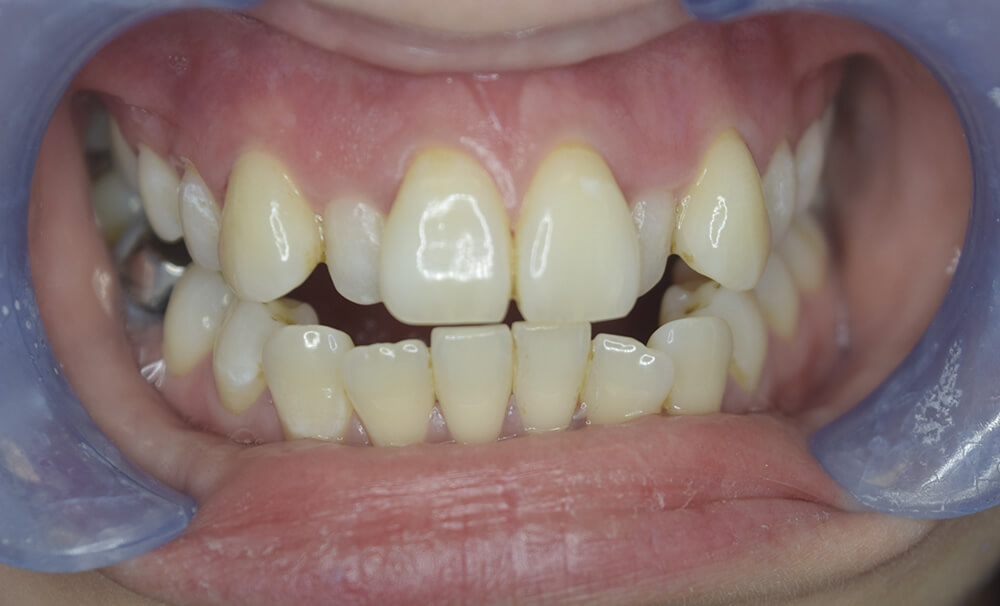 Female patient before teeth straightening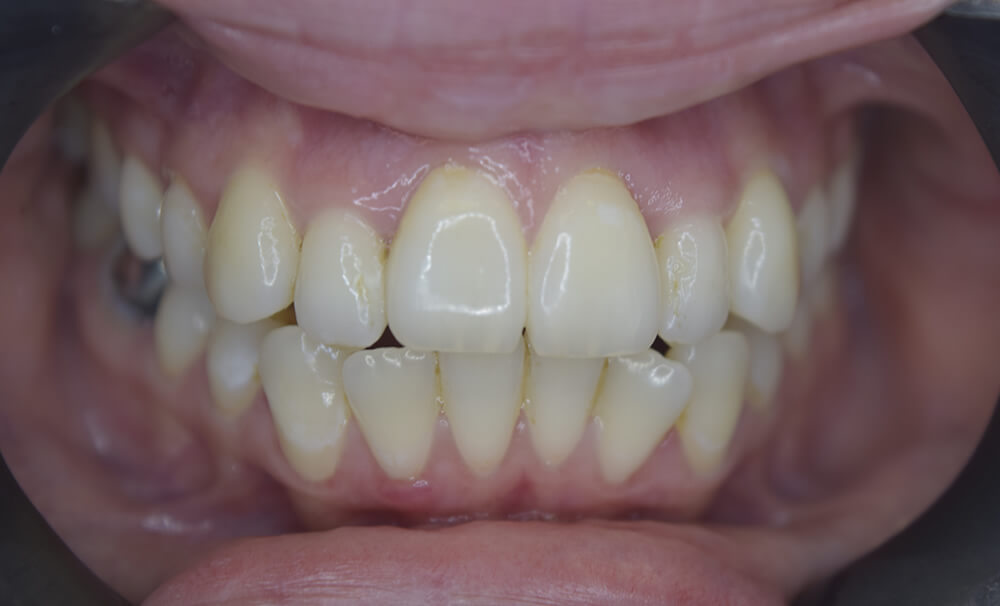 Female patient after teeth straightening